Home Buyer And Seller Information
Radon Warning Statement for Homebuyers
"The U.S. Environmental Protection Agency (EPA), the U.S. Surgeon General, and the Center for Disease Control and Prevention (CDC) strongly recommend that ALL homebuyers have an indoor radon test performed prior to purchase or taking occupancy, and recommend having the radon levels mitigated if elevated radon concentrations are found. Elevated radon concentrations can easily be reduced by a NRPP Certified, or state licensed, if applicable, radon mitigator. Every buyer of any interest in residential real property is notified that the property may present exposure to dangerous levels of indoor radon gas that may place the occupants at risk of developing radon-induced lung cancer. All homes should be tested regardless of geographic location or foundation type. Radon, a Class-A human carcinogen, is the leading cause of lung cancer in non-smokers and the second leading cause overall".  Source: NRPP (National Radon Proficiency Program)
Hiring an NRPP Certified Radon Measurement Professional is the only way to ensure that test is performed according to ANSI-AARST Standard for Conducting Radon Measurements Homes.
Homes with elevated radon can easily be fixed in accordance to the ANSI-AARST Soil Gas Mitigation Standards by an NRPP Certified Radon Mitigation Professional.
NRPP is recognized as the leading certification program for radon professionals, requiring bi-annual documentation of competence, expertise and performance to demonstrate skill, knowledge and professionalism.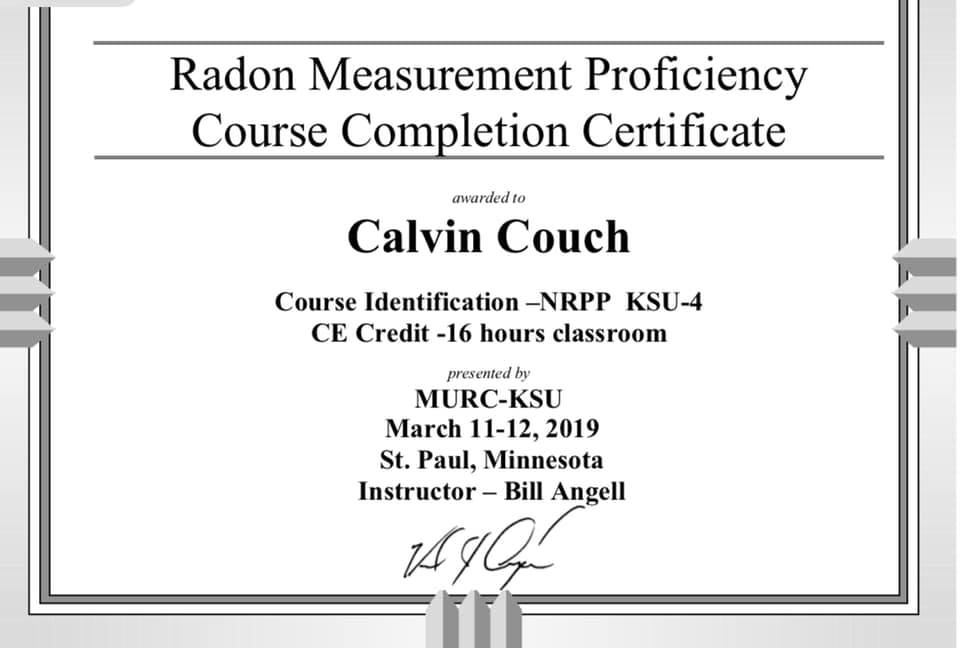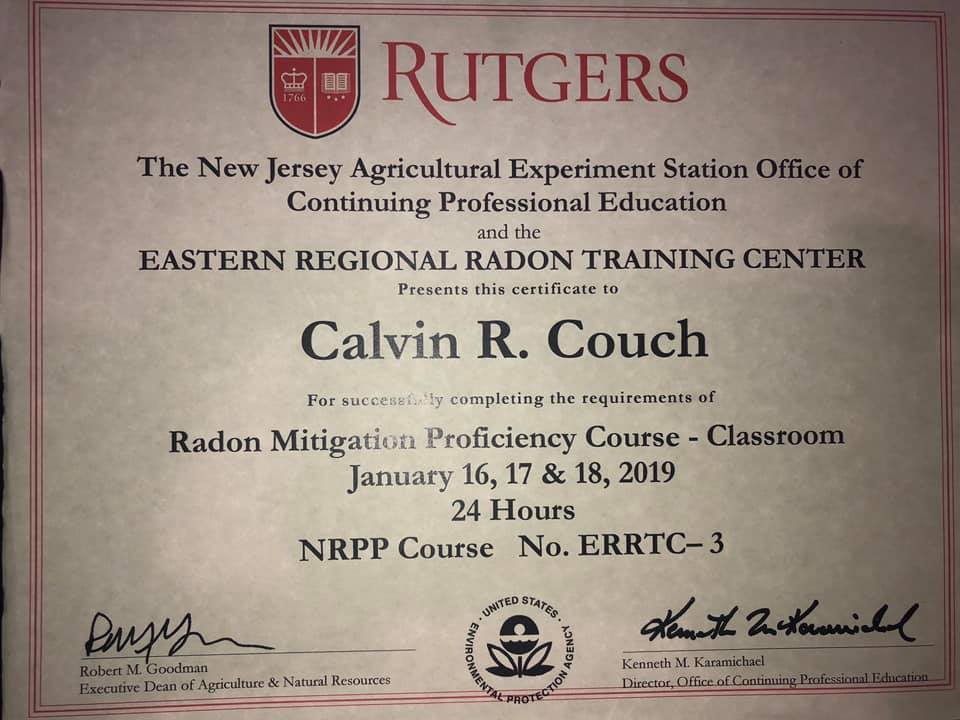 Home Buyer's and Seller's Guide to Radon
Click play button to learn more
Radon Causes Lung Cancer
Radon-induced lung cancer is the second leading cause of lung cancer. The only way to know if your home has radon is to have a Radon Test performed in your home.